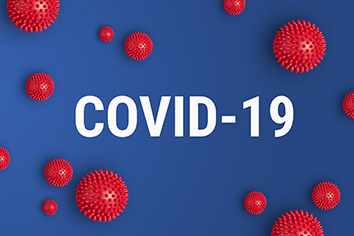 27 Peace I leave with you; my peace I give you. I do not give to you as the world gives. Do not let your hearts be troubled and do not be afraid. -John 14:27 (NIV)
Due to the rapidly developing situation around COVID-19, Sheridan Park Family Church has chosen to suspend in-person, onsite services and ministries beginning March 16th up until April 6th. Church leadership is continuing to monitor the situation very closely and will communicate any changes to our current plan.
We have made this decision not out of fear but out of a self-sacrificing love for others. As the Bible says "3 Do nothing out of selfish ambition or vain conceit. Rather, in humility value others above yourselves, 4 not looking to your own interests but each of you to the interests of the others." (Phil 2:3-4)
Our leadership realizes that although it is important to physically meet together, it does present a risk of contributing to the spread of a disease that could harm others. Therefore, we willingly give up our desire to gather in order to bless our community. The safety and well-being of our community is very important to us.
In light of our decision to not gather, we will be exploring other avenues for providing spiritual care. We encourage everyone to be praying for this crisis, those affected, and the governing authorities. We also encourage everyone to consider how they can care for and serve others with love during this time.
Services & Ministries
This Sunday (March 15th) will be our last large gathering for some time. We hope to address concerns, pray together, and mutually encourage each other to be a witness during this time. For those of you who are considering coming to the church this Sunday, we ask that you keep the following in mind:
There will be no Kids Konnecting ministry, and children will be kept in the main service with their parents. The Family Room will be available.
Please be respectful of people wanting to keep their distance and choose to sit spaced out from others.
Refrain from hand-shaking, hugs, and other close bodily contact.
Those who have recently traveled abroad, are symptomatic, elderly, or have compromised immune systems should choose to stay home.
Subsequent Sunday services will be held online with content available by the regular start time of 10:30 am. That content will be accessible through our Website, FB page, and YouTube Channel. If no significant changes occur, the plan is to resume our in-person services with our Good Friday service on April 10th.
We recognize that giving offerings is a part of how we grow and exercise our faith and that many people still practice that spiritual discipline in person during Sunday service. While we explore the possibility of an in-person system outside of our Sunday service, we ask that you utilize our online giving option through our website HERE.
All other church ministries that involve gathering together in groups are also suspended until April 6th. The church office and staff will still be reachable by email and phone during this time, but the physical office will be closed.
We encourage all our people to continue to minister to each other and those in our communities while being cautious to avoid the spread of the disease. Corporately, the church is committed to finding new ways to minister that are effective and will not contribute negatively to the situation.
More Information
Our church will continue to closely monitor the situation and give updates as relevant.
Additional information about how to manage the risk and updates on the situation can be found here.
https://www.peelregion.ca/coronavirus/
https://www.who.int/emergencies/diseases/novel-coronavirus-2019/advice-for-public